Rent A Bike: Make Your Journey Easy And Save Time
Posted by Admin on December, 26, 2019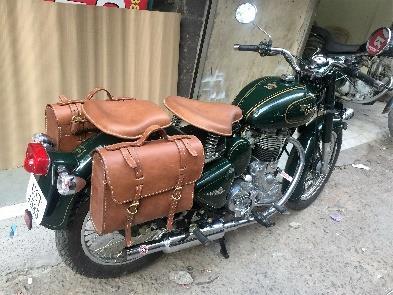 A bike is an important means of transportation. It is used in every country and is a dependable and preferred vehicle among people. In India too, the bike is very popular and nowadays one can even get a bike on hire or rental.

Advantages of using a bike:
It is very economical and is used by most people.

It is a suitable alternative to a car.

It can be easily maneuvered on roads congested and clogged with traffic.

Bikes can also be easily used to travel on narrow roads or lanes.

These vehicles can be called eco-friendly as compared to a car they cause little or no pollution.

The taxes and cost of a bike are cheaper compared to other vehicles. Therefore this vehicle can be easily purchased by people.

Being a small and compact vehicle one can easily find parking for a bike as it does not require much space.

This is especially useful in urban areas where parking is a problem due to space constraints.

Advantages of taking a bike on rental:
Due to the reasons listed above, the demand for bike rentals is growing all over the world. Every day people travel to other towns and cities for work or to enjoy their holidays. Some of the reasons why these people might want to hire or rent bikes are:
There is no need to take your own bike if bikes on rental are available there.

No need to depend on public transport. One can work or enjoy the sights freely and time is properly managed. Bike rental for Rajasthan is especially useful as there are a lot of sights to see.

Hiring and renting a bike can be economical as it saves money on traveling by taxi, public transport.

Some bike rental companies also hire or rent out safety gear necessary to ride the bikes such as helmets. So one need not worry about breaking any safety regulations when opting to rent a bike.

The process of renting a bike:


There are different types of bike rentals available. In some places, a bike could be rented on an hourly or daily charge. Even weekly or monthly rental options are available if one requires to use the vehicle for a long time.

Various types of makes and models of bikes are also available with the bike rental service centers. The customers have the option of choosing any bike they want.

A deposit would have to be paid for the bike and a government approved ID such as a driver's license would be needed.

This new business concept of bike hire does not need a huge investment. One can invest in such a business by repairing unwanted or old bikes. A good marketing plan is essential and your business could be one of the best offering bikes on rent for Rajasthan.
This entry was posted on December, 26, 2019 at 12 : 52 pm and is filed under bike rent. You can follow any responses to this entry through the RSS 2.0 feed. You can leave a response from your own site.