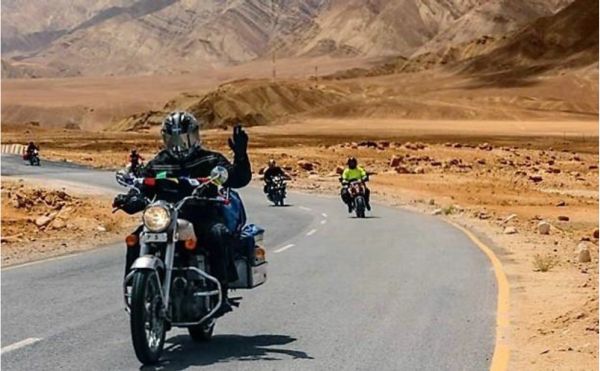 Popularly known as the Land of Kings, Rajasthan is the royal state where people can travel back in time. The palaces and forts here have tales of heroism, romance and chivalry to tell their visitors. One of the most sought-after states of the country, Rajasthan is a delight for history buffs, shoppers, a wanderer, and cultural enthusiasts. The huge Thar Desert, the oldest mountain Aravallis, spectacular forts and palaces, wildlife sanctuaries, puppet shows, fairs and festivals, camel safari rides and of course last not the least its finger-licking delicacies attracts the crowd towards this destination. Rajasthan also referred to as the living museum of the Indian sub-continent and can best be explored on a motorcycle or motorbike.

On a well-planned motorcycle tour of Rajasthan, you can explore the dusty roads and bustling streets in a unique way, while passing by the cities, deserts, and rural areas. People often book Delhi to Rajasthan motorcycle tour to get a sneak-peak into the unexplored parts of the vibrant Rajasthan and the nearby areas. This ride will surely offer you the best of experiences that you would cherish for a lifetime.

You can find many agencies providing top-notch bike rental services to travelers to explore their own desires and in-depth peace. The agencies providing bikes on rent for Rajasthan offer well-maintained bikes to the travelers for an enthralling journey. All the bikes for renting are available at a very budget-friendly price. Travelers can book these bikes for rent as per their scheduled trip. The bike rental for Rajasthan is offered with additional benefits like zero deposits, free helmets, no hidden charges, flexible pricing, initial fuel, and well-maintained fleet.

The wonderful land of Rajasthan has its own charm when explored distinctly. The local sightseeing in this state on the 2-wheels is a thrill on its own.

Things to be checked before booking a bike on rent for Rajasthan: -

• The odometer should be checked properly and the kilometers already the bike has moved earlier should be noted. This is going to tell a traveler the basic condition of the motorcycle. It will always be recommended to rent a bike which is less traveled.

• It is important to take a test drive before you rent a bike for Rajasthan. Repair the bike if any fault or issue is noticed during the test or drop it back and hire a new one then.

• It is necessary to learn some basic mechanics before heading on the barren roads from Delhi to Rajasthan. You need to carry an extra clutch plate, wire, tubes, toolkits, etc. during the motorcycle tour for Rajasthan.

• Always keep a calm mind and travel the most beautiful spots in Rajasthan and nearby places with enthusiasm and love.

Delhi to Rajasthan motorcycle tour is a journey that will leave you feeling fresh with a new outlook in life. So, when you plan a trip for Rajasthan, make sure you are well-prepared and experienced to travel a long journey on a motorcycle. Rent a bike in Delhi for Rajasthan and board for the most exciting trip of the life!